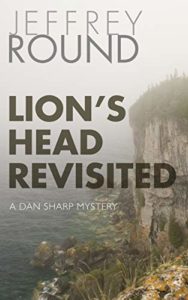 Ep:018 Jeffrey Round discusses his newest Dan Sharp novel, his music, and more.
Links:
gaymysterypodcast.com
jeffreyround.com
High Cotton Writer's Retreat
Justene's Review:
The Cuckoo is a Pretty Bird by LM Krier
Jeffrey Round is best known as the Lambda Award-winning author of two mystery series–the gritty Dan Sharp books and the comic Bradford Fairfax series. He is also an award-winning filmmaker, television producer and song-writer. His most recent books are "The God Game", fifth in the Dan Sharp series, and "Bon Ton Roulet", fourth in the Bradford Fairfax comic mystery series. His first novel, "A Cage of Bones", was published by GMP (UK), topping bestseller lists around the world. "The P-town Murders", first in the Bradford Fairfax series, was published by the Haworth Press (US). Both titles were listed on AfterElton's Top 100 Greatest Gay Books in 2008. Jeffrey's "Endgame" was called a "brilliant recreation" of Agatha Christie's best-selling mystery "And Then There Were None", giving the original what one critic called a "punk-rock reboot." It became a best-selling e-book in the US in 2016.